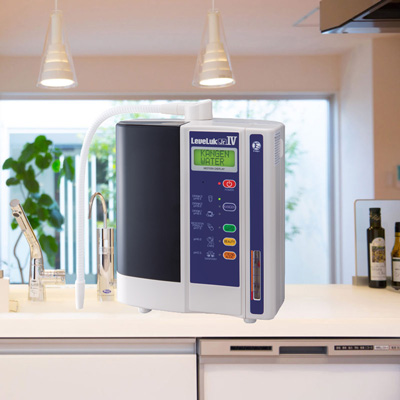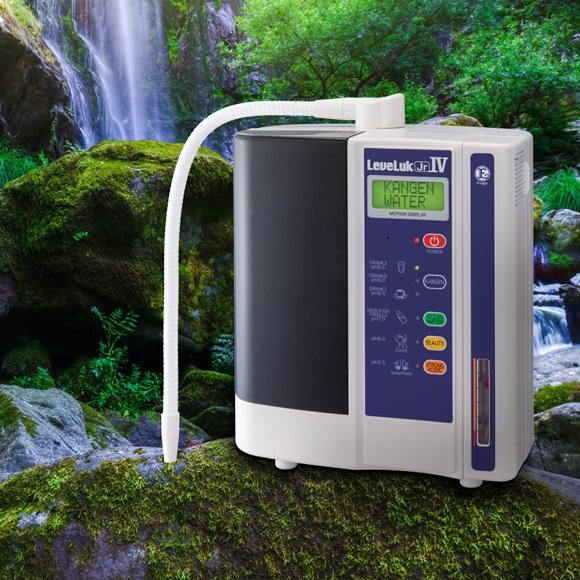 Featuring Four Solid Electrode Plates, the JRIV Delivers Optimal Performance with Minimal Energy Consumption. As one of Enagic's "starter" models, this machine provides a cost-effective entry into the world of Enagic water generation. While producing all 5 types of water, the JRIV is an excellent choice for those seeking versatility, and the option to upgrade to the flagship K8 model in the future. For families in search of a plentiful supply of all 5 types of Enagic waters for daily hydration, cleaning, and personal hygiene, the robust SD501 or Super501 models are highly recommended.
Key Features of Leveluk JRIV (JR4):
Experience Versatility with the 4-Plate Titanium JRIV
Featuring 4 Platinum-Coated Titanium Electrode Plates, the JRIV Creates 5 Types of Essential Water:
Kangen Water: pH 8.5-9.5 for Daily Hydration
Clean Water: pH 7.0 for Medication
Beauty Water: pH 6.0 for Skincare
Strong Acidic Water: pH 2.5 for Cleaning
Strong Kangen Water: pH 11.5 for Washing Groceries
Perfect for Individuals and Couples, the JRIV is an Ideal Starter Model:
LCD Display for Convenient Operation
Automatic Cleaning Feature for Hassle-Free Maintenance
Smart Filter Technology for Timely Filter Replacement Notifications
Discover the Power of the JRIV, Your Gateway to Enagic Water Transformation.
| Product Specifications | |
| --- | --- |
| | |
| | |
| | |
| | |
| | |
| | |
| | |
| | |
| | Kangen Water®: 4.5 - 7.6 Acidic Water: 1.5 - 2.6 Strong Acidic Water: 0.6 - 1.1 |
| | Fully automatic, very simple to operate |
| | |
| | |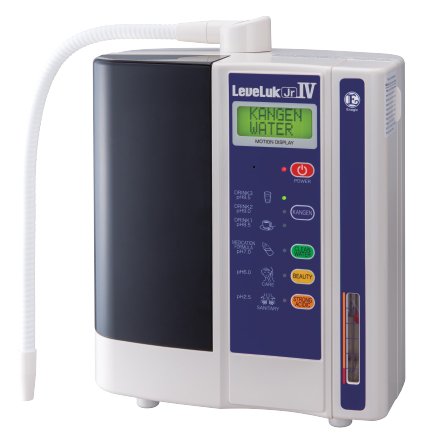 The Junior Model
The JrIV is equipped with four reliable electrode plates that effectively minimize energy consumption. With its lower power requirements and fewer plates, this machine is recognized as one of Enagic's introductory models. Enjoy a variety of water options it produces, including Strong Kangen Water, Kangen Water®, Neutral Water, Beauty Water, and Strong Acidic Water. Begin your Enagic journey with the JrIV, an exceptional starter model that delivers a diverse range of water choices.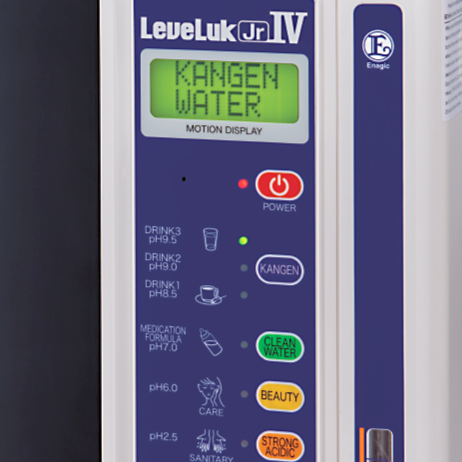 Super Easy to Use
With a simple press of a button, you gain instant access to your preferred water selection among the four available options. Your machine promptly generates revitalizing, ionized water as per your choice. Stay informed about the filter replacement through a convenient LCD Panel message and audible buzzer reminder provided by your JrIV. Experience the convenience and efficiency of this advanced water system with ease.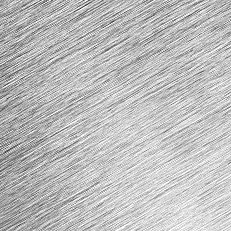 4 Titanium Plates
The JrIV boasts four efficient solid electrode plates that effectively minimize energy consumption. Despite its fewer plates, this unit retains the capability to produce potent acidic and Kangen waters, thanks to the robust platinum-coated titanium design. It is specifically designed for singles or couples due to its lower power requirements and plate count. Experience the power and convenience of this compact yet impactful water system.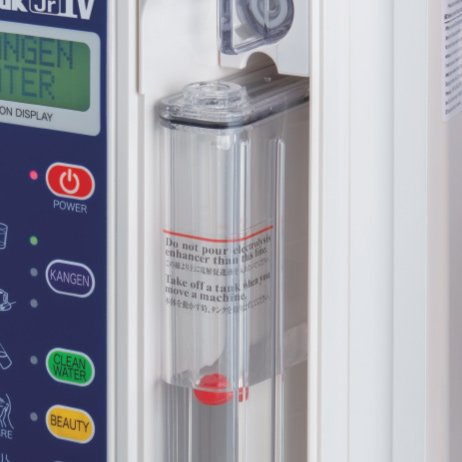 Electrolysis Enhancer Tank
The integrated tank for the electrolysis enhancer eliminates the hassle of manually adding the enhancer, ensuring a consistent and uninterrupted production of powerful acidic water and strong Kangen Water. Experience the remarkable benefits of having a steady supply of these exceptional waters, thanks to this innovative feature.
Enagic International proudly holds certifications that attest to its commitment to quality control, environmental management, and product excellence. With ISO 9001, ISO 14001, and ISO 13485 certifications, Enagic upholds rigorous standards in ensuring superior quality throughout its operations. The Water Quality Association Gold Seal further validates the excellence of Enagic's products, underscoring their adherence to strict industry standards. Additionally, Enagic is a respected member of the prestigious Direct Selling Association, exemplifying its commitment to ethical business practices. Trust in Enagic's reputable certifications and affiliations as a testament to its unwavering dedication to delivering exceptional products and maintaining the highest industry standards.