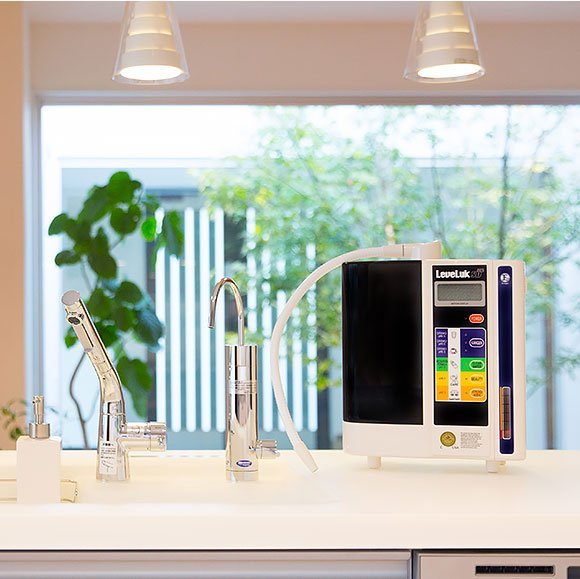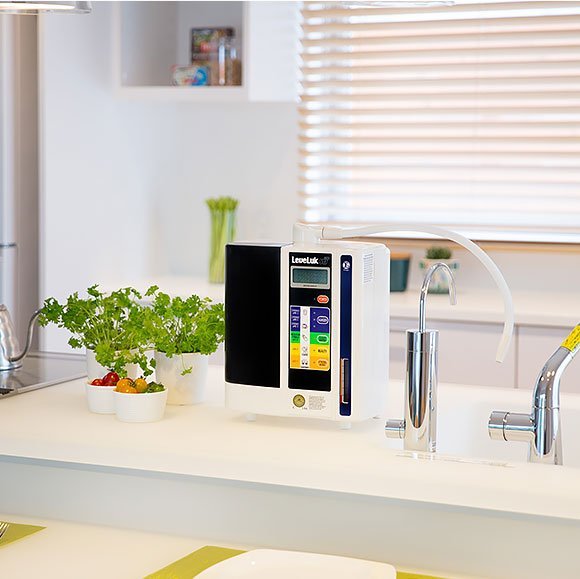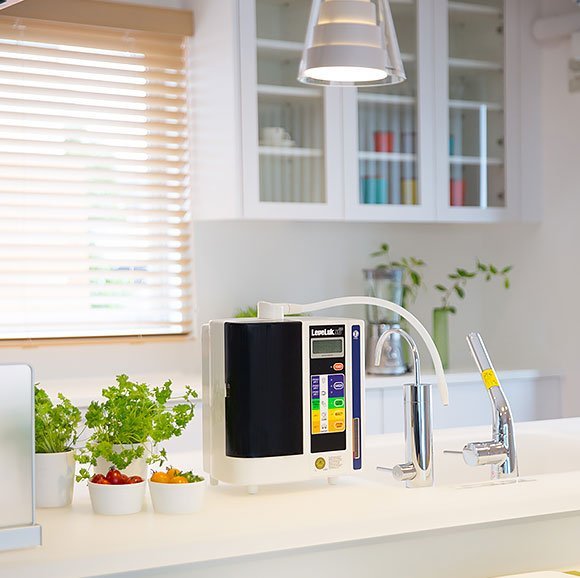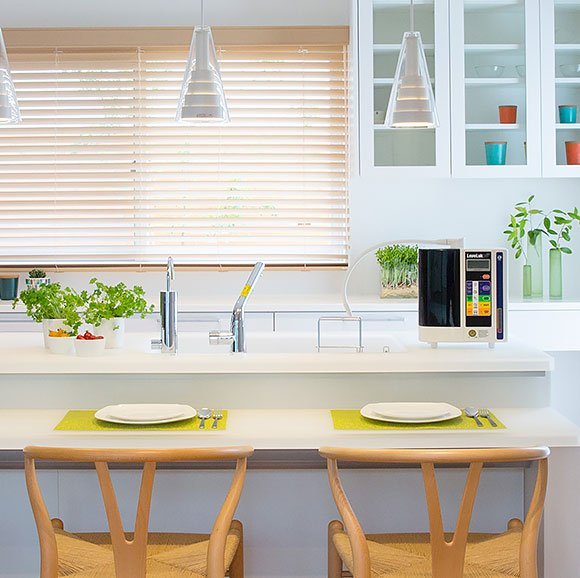 THE ULTIMATE HOME USE MODEL
Discover the most sought-after home model, the Leveluk SD501. This industry-leading machine seamlessly connects to your kitchen faucet, allowing you and your family to enjoy the abundant benefits of Enagic® water. With five types of Enagic® water available (see below), you can now share its goodness with your community and loved ones. Experience its incredible power and compact design, making it an ideal fit for your kitchen cabinet. Elevate your water experience with the Leveluk SD501.
Key Features of Leveluk SD 501:
Advanced Electrode Plate Technology: Equipped with 7 platinum-coated 99.97% pure titanium electrode plates, this machine ensures enhanced stability, micro-clustering, and higher negative ORP levels for superior water quality.

Versatile Water Creation: Experience the convenience of 5 types of water to meet your daily needs:

Kangen Water (8.5-9.5 pH): Refreshing alkaline water for everyday hydration.
Clean Water (7.0 pH): Neutral water ideal for taking medication.
Beauty Water (6.0 pH): Nourishing water for skincare and beauty treatments.
Strong Acidic Water (2.5 pH): Powerful disinfectant for cleaning and sanitizing.
Strong Kangen Water (11.5 pH): High alkaline water for washing groceries.

Intuitive LCD Panel and Voice Guidance: Effortlessly operate the machine using the large LCD panel and clear voice instructions, ensuring easy navigation and functionality.

Compact Design: Designed to fit perfectly in your kitchen cabinet, this compact machine saves space without compromising its powerful performance.

Automatic Cleaning Feature: Enjoy peace of mind as the Leveluk SD501 cleans itself periodically, thanks to its built-in microcomputer-controlled cleaning function.

Smart Filter Technology: Stay informed with timely filter replacement notifications, ensuring you always have access to the highest quality water.
| Product Specifications | |
| --- | --- |
| | |
| | |
| | |
| | |
| | |
| | |
| | |
| | |
| | Kangen Water®: 4.5 - 7.6 Acidic Water: 1.5 - 2.6 Strong Acidic Water: 0.6 - 1.1 |
| | Fully automatic, very simple to operate |
| | |
| | |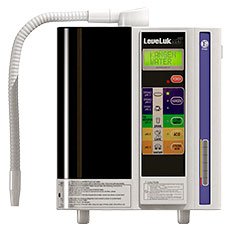 The Ultimate Home Use Model
With the SD501, you have access to a comprehensive range of water options that can transform your daily routine and enhance your well-being. Unlock the potential of the finest machine on the market and indulge in the purest, most beneficial water for you and your loved ones.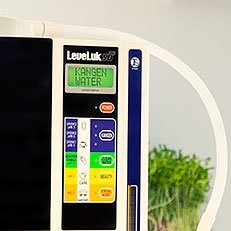 Full Color LCD Panel
Effortless Operation and Hydration for the Whole Family!Experience the Ease of SD501Navigating the SD501 is a breeze, thanks to its user-friendly features. The large LCD panel and clear voice prompts make operating this exceptional machine a seamless experience. With just a glance and a few simple instructions, you'll be enjoying the benefits of delicious, healthy alkaline water in no time.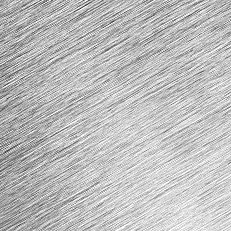 7 Titanium Plates
The SD501 holds the esteemed title of Enagic's "Flagship" model, setting the standard for exceptional water ionization. It surpasses expectations by delivering additional stable oxygen, superior micro-clustering, and elevated negative ORP levels. As part of the renowned 501 series, the SD501 embodies Enagic's commitment to innovative electrolysis technology, featuring 7 platinum-coated 99.97% pure titanium electrode plates.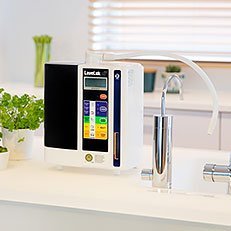 Compact
While the SD501 boasts incredible power, it doesn't compromise on space. This exceptional machine strikes the perfect balance, offering compactness that seamlessly fits into your kitchen cabinet. Its intelligently designed form ensures that you can enjoy the benefits of this powerhouse without sacrificing valuable countertop space.
Enagic International proudly holds certifications that attest to its commitment to quality control, environmental management, and product excellence. With ISO 9001, ISO 14001, and ISO 13485 certifications, Enagic upholds rigorous standards in ensuring superior quality throughout its operations. The Water Quality Association Gold Seal further validates the excellence of Enagic's products, underscoring their adherence to strict industry standards. Additionally, Enagic is a respected member of the prestigious Direct Selling Association, exemplifying its commitment to ethical business practices. Trust in Enagic's reputable certifications and affiliations as a testament to its unwavering dedication to delivering exceptional products and maintaining the highest industry standards.