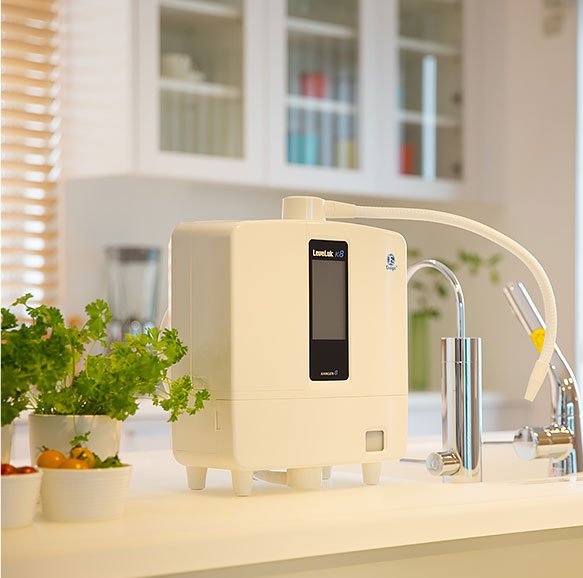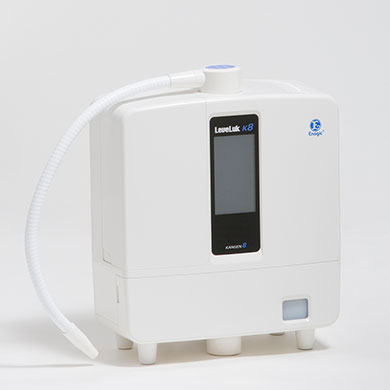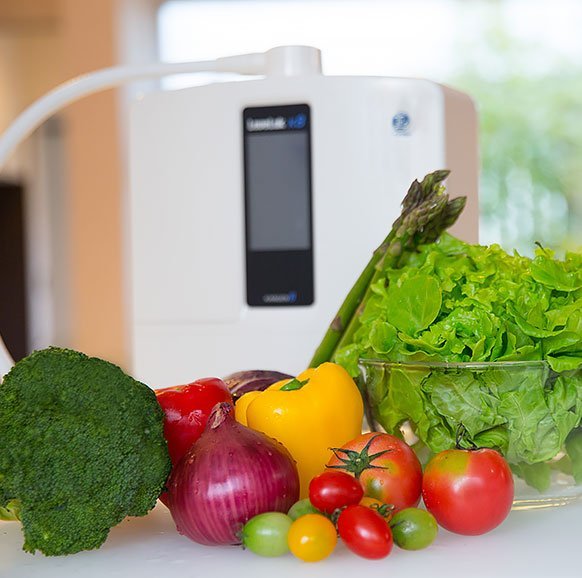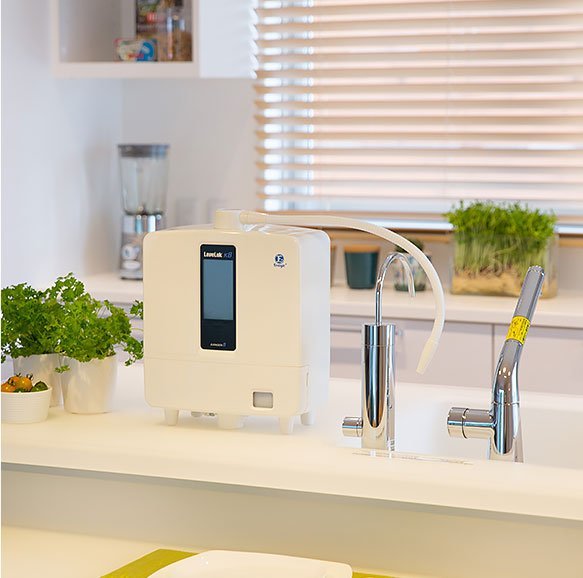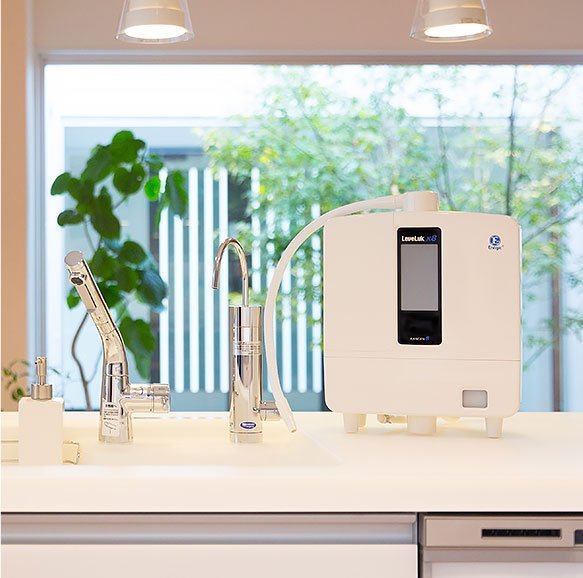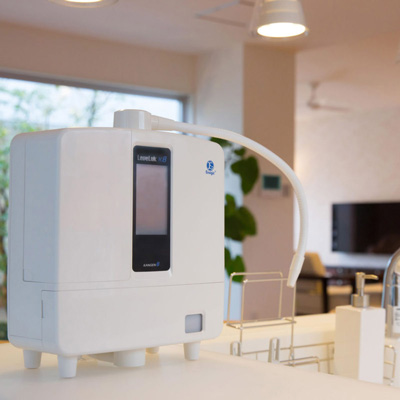 The Kangen® 8, Enagic®'s cutting-edge kangen water machine, harnesses the power of 8 platinum-dipped titanium plates to revolutionize water ionization and unleash unparalleled antioxidant production. This top-of-the-line kangen water purifier ensures you can experience the remarkable benefits of Kangen Water® anywhere in the world, courtesy of its multi-voltage power supply and optional interchangeable plug capability (available for purchase separately). If you desire a robust and adaptable machine equipped with intuitive features to simplify your experience while conserving energy, look no further than the remarkable Kangen® 8. Discover the extraordinary world of Kangen Water® today and explore the competitive kangen water price in India.
Key Features of Leveluk K8:
With its arsenal of 8 platinum-coated, 99.97% pure titanium electrode plates, this remarkable machine ensures exceptional stability in oxygen production, micro-clustering, and negative ORP levels. Prepare to meet your diverse daily water needs with its ability to generate five distinct water types, tailored to perfection:
Kangen Water: pH 8.5-9.5, ideal for daily hydration.
Clean Water: pH 7.0, perfect for medication consumption.
Beauty Water: pH 6.0, your go-to for skincare and beauty treatments.
Strong Acidic Water: pH 2.5, a potent cleanser and sanitizer.
Strong Kangen Water: pH 11.5, for effectively washing your groceries.
– Navigating this cutting-edge machine is effortless, thanks to its Large Full Touch Screen LCD Panel and Voice Guidance. Simply glance at the LCD panel and listen to clear voice assistance as you press the touch screen buttons.
– Compact in design, this machine fits seamlessly into your kitchen cabinet, maximizing space efficiency. Moreover, it boasts an Automatic Cleaning Feature, expertly controlled by a microcomputer, ensuring periodic self-cleaning.
-Stay on top of filter replacements with the Smart Filter Technology, as the machine promptly notifies you when it's time for a change.
-Language barriers are no longer a concern as this multilingual wonder offers support in eight different languages: English, German, French, Italian, Spanish, Portuguese, Japanese, and Chinese. Embracing energy conservation, this machine features auto On/Off functionality, intelligently conserving energy and minimizing wastage.
| Product Specifications | |
| --- | --- |
| | |
| | |
| | |
| | |
| | |
| | |
| | |
| | |
| | Kangen Water®: 4.5 - 7.6 Acidic Water: 1.5 - 2.6 Strong Acidic Water: 0.6 - 1.1 |
| | Fully automatic, very simple to operate |
| | |
| | |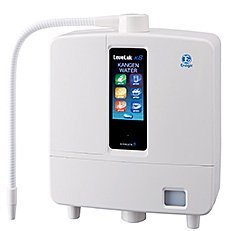 Higher Antioxidant Power
Introducing the powerful K8, a true powerhouse in antioxidant production! With its advanced water ionization technology, the K8 water ionizer delivers a continuous flow of 5 exceptional water types, catering to your diverse commercial requirements. Discover the incredible capabilities of Strong Kangen Water, Kangen Water®, Neutral Water, Beauty Water, and Strong Acidic Water, ensuring versatility at every turn.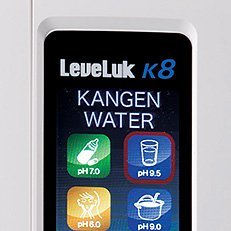 Full Color LCD Panel
Seamlessly navigate through its functions with a simple touch, granting you instant access to any of the 5 water options you desire. Delight in the soothing voice confirmation as the machine acknowledges your selected water type. Within moments, through its flexible pipe, the K8 will produce refreshing, ionized water that promotes a healthier lifestyle. Embrace the convenience and ease-of-use that the K8 brings to your fingertips.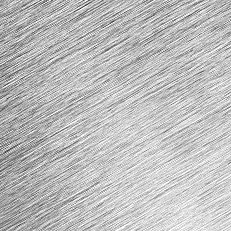 8 Titanium Plates
Comparable to Enagic's esteemed flagship SD501, the K8 sets itself apart with an added platinum-coated titanium plate, taking water ionization to new heights. This enhancement translates into heightened antioxidant production potential, amplified stability in pH and ORP levels, all while maintaining an impressive flow rate. Designed to cater to the needs of both small businesses and families, the K8 is a powerhouse that brings the benefits of optimized water quality within reach.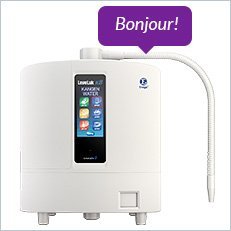 Speaks EIGHT Languages!
Enjoy seamless communication and interaction as you explore the machine's functionalities in Japanese, English, French, German, Chinese, Italian, Spanish, and Portuguese. Breaking down language barriers, the K8 ensures that users from diverse backgrounds can fully engage and benefit from its features. Discover the power of multilingual convenience with the K8, uniting people through water innovation.
Enagic International proudly holds certifications that attest to its commitment to quality control, environmental management, and product excellence. With ISO 9001, ISO 14001, and ISO 13485 certifications, Enagic upholds rigorous standards in ensuring superior quality throughout its operations. The Water Quality Association Gold Seal further validates the excellence of Enagic's products, underscoring their adherence to strict industry standards. Additionally, Enagic is a respected member of the prestigious Direct Selling Association, exemplifying its commitment to ethical business practices. Trust in Enagic's reputable certifications and affiliations as a testament to its unwavering dedication to delivering exceptional products and maintaining the highest industry standards.